"Advent is about learning to wait. It is about not having to know exactly what is coming tomorrow, only that whatever it is, it is of the essence of sanctification for us. Every piece of it, some hard, some uplifiting, is sign of the work of God alive in us. We are becoming as we go. We learn in Advent to stay in the present, knowing that only the present well lived can possibly lead us to the fullness of life." (Chittister)




During Advent I'll forego my weekly Buy More Art posts in order to share almost-daily meditations of Scripture, hymns, and art reflecting the alternate narrative and subversive time of waiting in hope for the Christ who came, the Christ who will come again and the Christ now among us.
Won't you join me?
Third Monday of Advent:
Psalm 130:5
English Standard Version (ESV)
5 I wait for the

Lord

, my soul waits,
and in his word I hope;
Isaiah 35:1-6
English Standard Version (ESV)
35

The wilderness and the dry land shall be glad;
the desert shall rejoice and blossom like the crocus;
2 it shall blossom abundantly
and rejoice with joy and singing.
The glory of Lebanon shall be given to it,
the majesty of Carmel and Sharon.
They shall see the glory of the

Lord

,
the majesty of our God.
3 Strengthen the weak hands,
and make firm the feeble knees.
4 Say to those who have an anxious heart,
"Be strong; fear not!
Behold, your God
will come with vengeance,
with the recompense of God.
He will come and save you."
5 Then the eyes of the blind shall be opened,
and the ears of the deaf unstopped;
6 then shall the lame man leap like a deer,
and the tongue of the mute sing for joy.
For waters break forth in the wilderness,
and streams in the desert;
A Song of Response: O Come, O Come Emmanuel (in a version that sounds like the lament of waiting)
"Waiting does not diminish us, anymore than waiting diminishes a pregnant mother. We are enlarged in the waiting. We, of course, don't see what is enlarging us. But the longer we wait, the larger we become, and the more joyful our expectancy." -- Eugene Peterson
What I wrote in response to Mr. Peterson's words the very first Advent I read them: Enlarged in the Waiting
Expectation (Erwartung)
Oeize
Suggested Resources for Advent:
More favorite stories that my mother used to read to us at Christmas (oh the delicious memories!) -
The Birds Christmas Carol by Kate Douglas Wiggin
The Twenty-Four Days Before Christmas by Madeleine L'Engle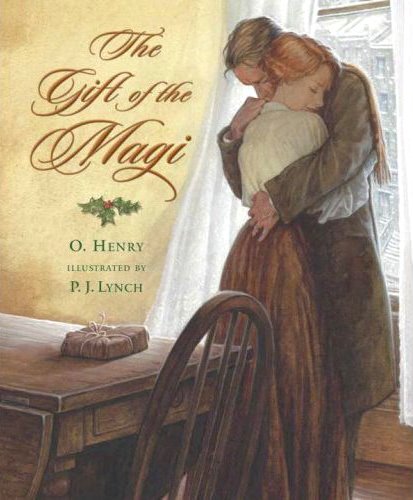 The Gift of the Magi by O. Henry
"I keep expecting loud and impressive events to convince me and others of God's saving powers. Our temptation is to be distracted by them. When I have no eyes for the small signs of God's presence ... I will always remain tempted to despair."

--

Henri Jozef Machiel Nouwen

,

Gracias! A Latin American Journal

(1983)
(via

Diary of An Arts Pastor)