thank you
Annie
and
Donna
for pitching in with us!
You can join us by leaving items at your mailbox tomorrow. Keep reading for more details...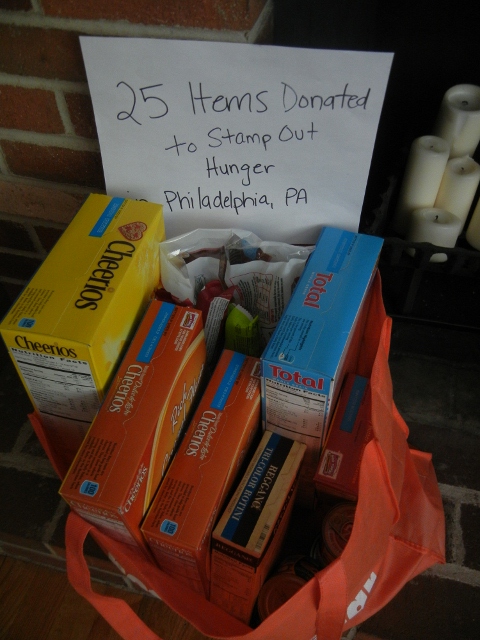 Tomorrow is the last day of Couponing for Community! If you haven't checked out the giving stories on the C4C Facebook wall, there are some incredible pictures of how couponers across the country have found ways to give this week.
Since tomorrow (5/12/12) is Stamp Out Hunger Day, participating is as simple as leaving a bag of non-perishable food items by your mailbox tomorrow morning and then reporting your totals on the Donation Tracker. (You may need to call your post office to be sure your neighborhood is participating in Stamp Out Hunger.)
If you have a chance to snap a picture with a sign showing where your donations are going, that would be great. (But it's optional!) We just want to show how we can use our coupon powers for GOOD!